Tough Chews for Tough Chewers
7th Jun 2021
Question: Hello, I am writing to get your opinion on the next product to order if my clients can chew through the toughest grade of chews. I appreciate your time and help and look forward to your feedback.
---
It sounds like you're on the right track in getting the toughest (XXT - "Xtra Xtra Tough") level. Although no chew tool is indestructible, XXT is pretty tough! This is the level that we recommend for avid chewers who can chew through other chews and are looking for something longer lasting.
The other factor that can be really important is the shape/geometry of the chew. Sensory preferences can vary, but as a general rule:
Bigger shapes last longer than smaller shapes.
Thicker shapes last longer than thinner shapes.
Wider, more robust shapes last longer than slender shapes.
Smooth designs last longer than textured designs.
Rounded designs last longer than options with more narrow points.
.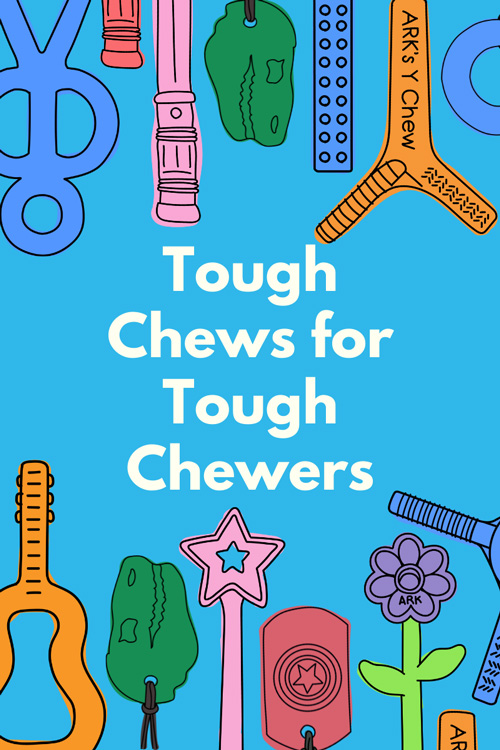 .

If you're looking for necklaces in particular, these are typically among the longest lasting necklaces (not in a particular order besides the Dino-Bite, which is the most robust):

Handheld chews will definitely be the longer lasting option though, since they're much larger than necklace pendants. Below are our toughest shape options (roughly in this order, in increasing long-lasting-ness):
.

Last but definitely not least: in addition to a chew tool, other calming/sensory strategies may help. Below is an article with more information on that:
10 Tips for Kids or Adults Who Need to Chew

If any other questions come up, please let us know :)
.