10 Tips to Accepting Different Food Textures
16th Aug 2011
1. Change the individual's toothpaste. It can be a change in flavor or a change in brand. A different brand may have a different texture, one that is perhaps a little more gritty. Also, changing the toothbrush to one that is a little harder or softer will get a different texture inside the mouth.
2. Massage the gums with a clean finger. This adds sensory input into the mouth and works on acceptance of textures.
.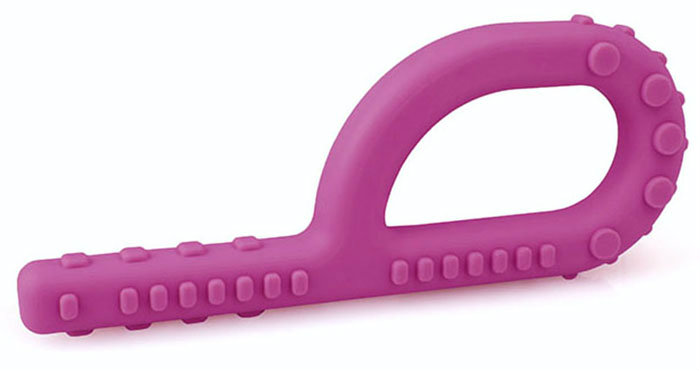 .
3. Feed the individual with the Z-Vibe or Textured Spoon Tip. You can also try a Textured Spoon, Textured Grabber, or Y-Chew. All of these tools have textured surfaces that work on oral sensitivities.
4. Make small alterations in the foods that the individual already accepts. For example, if he/she likes biscuits, you can put a little mayonnaise (or some other kind of spread) on them. It shouldn't be more than 1/4 of a teaspoon, VERY little. This may be a good starting point to add different flavors and textures. Adding these to something he/she already eats is easier than introducing a whole new food. You can also vary the kind of biscuits. Maybe you could bake some together?
5. Play with the food to help them become more comfortable with foods. There is a lot of room to be creative here!
6. Use a plate with sections. Introduce one new food on the plate during mealtime. The individual does NOT have to taste or touch the food. It just has to be there.
7. Have the child feed you, a sibling, a doll, a stuffed animal, etc.
.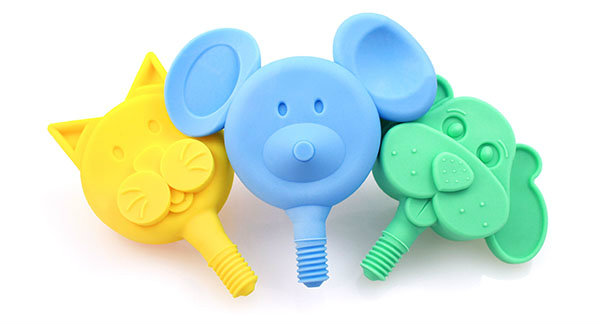 .
8. Encourage mouthing on different safe mouthing tools, such as the Animal Tips pictured above or any of these oral sensory chews.
9. Work with an occupational therapist to incorporate sensory processing disorder activities into your therapy sessions and for the caregiver to do at home.
10. Provide activities of touch for acceptance of different textures to the body, especially the hands and feet.
.