What is the difference between the Z-Vibe, DnZ-Vibe, and Z-Grabber?
15th Aug 2011
The original version of the Z-Vibe had a single-ended design. It came with one Probe Tip. You would turn the Z-Vibe on by twisting that Probe Tip into the handle. And you would replace the battery from that end as well by untwisting the tip.
We later came out with a newer version: the end with the Probe Tip (the end that goes in the mouth) is now sealed off from the battery. And you turn it on/off by twisting the "Switch Tip" at the opposite end of the handle. For a while we called this new version the "DnZ-Vibe" to distinguish it from the original version. But we eventually discontinued the original version since the newer version is much improved, and since then we've gone back to just "Z-Vibe."

The Z-Grabber is the same as the new Z-Vibe, only with a "Grabber" loop attached to it as a handle, which provides an easier grip for some people.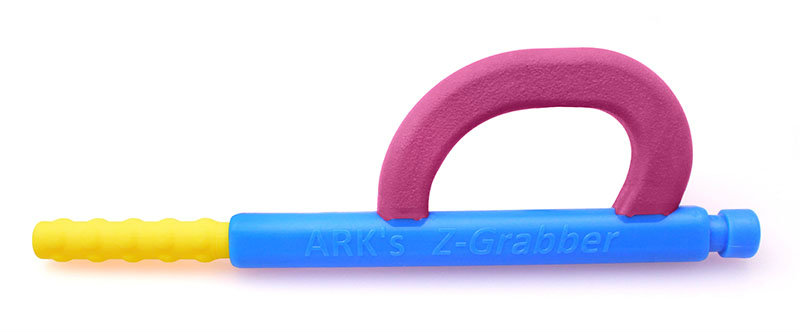 All of these options are vibrating oral motor tools that provide varied sensory input for oral massage, stimulation, awareness, exploration, and more.
All of the internal parts (battery, motor, and spring) as well as all of the tip attachments are interchangeable and can be used with any Z-Vibe version or Z-Grabber.
Please note: if you suspect that any water, moisture, or saliva has gotten into your device, simply disassemble the unit and allow the parts to completely dry on a towel. And to turn the unit on, twist the Switch Tip into the handle *just* until it starts to vibrate. Any further will not increase the vibration, but significant over-tightening (although hard to do), may damage the motor.
For assembly instructions, click here.
.