Chewing through Pencil Erasers
26th Jun 2018
Question: I am looking for chews to help my almost 10 year old son stop chewing up and swallowing erasers (both large pink pearl type erasers and erasers on pencils). I did get him a Brick Stick necklace already, but now I'm not sure if was the right one. I know they come in different 'toughness levels'. I figured that standard would be too soft since he's chewing through things and I worried that XXT would be too tough so I got the middle XT level. He uses it, but not as much as I think he wants to. Maybe it's too hard? (although he has not actually said this). What do you think? Thank you!
Great question and instincts. As a general rule for toughness levels: we recommend starting with the standard (softest) level by default. Unless someone chews through things, in which case XT is a good idea.
The toughest XXT level is pretty firm, so we don't recommend jumping to that level unless someone has either chewed through XT already, and/or they chew on/through other items that are pretty hard (hard plastic toys for example).
Soft / Standard - this is the softest and chewiest level
XT / Medium Firm - this is the middle level, which we call XT ("Xtra Tough"); It's firmer, but still fairly chewy
XXT / Super Firm - this is the toughest level, which we call XXT ("Xtra Xtra Tough"); It still has some "chewability" to it, but it's fairly rigid / pretty firm
.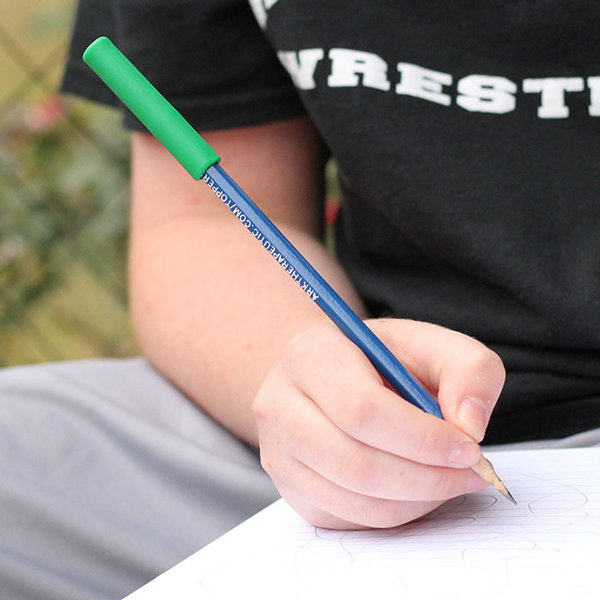 .
With all that in mind, I think you made the right decision going with the middle XT level. It's true that some people find the XT and XXT too firm. However, the Brick in XT is actually pretty close to the firmness of pink pearl erasers (while being more durable than erasers). So if he likes the firmness of erasers, the Brick in XT is very similar.
It could be that he's used to reaching for erasers, and just needs some help remembering to use his chewie instead. In which case redirection can be very helpful - Each time he goes to chew on an eraser (or anything else), remind him to use his Brick necklace instead. It helps to get everyone involved (siblings, grandparents, babysitters, etc.), at least until it "sticks," (which can take some time).
If after redirecting, it still seems like he's not using it as much as you think he should, I'd recommend seeing if he can tell you why. Is it too firm? Too soft? Does he want something thinner or thicker? Does he not like the bumps? Those answers will give us a better idea of his oral sensory preferences.
The textured bumps for example provide a lot of sensory input. Some kids love the extra sensory input; others may find it over-stimulating. If it's the bumps that he doesn't like, the smooth Brick would be a good alternative (same shape, just without the bumps).
Since he's chewing on pencils, a chewable pencil topper may also be a good idea, both of these options are smooth and non-textured:
ARK's Krypto-Bite Pencil Topper
ARK's Bite-n-Chew Pencil Topper
I hope this helps some. If you have any other questions at all, please let us know :)
.