An SLP's 5 Favorite Z-Vibe Tips for Speech Therapy
1st Jun 2021
There are over 35 different tip attachments for the Z-Vibe - a lot! Options are great, but sometimes it can be a little overwhelming knowing where to start. Check out the video below for Angeliki Xygka's recommendations on her favorite "must-have" tip attachments to start with.
.
.
Video Transcription:
Hello! Today I will show you the 5 must-have Z-Vibe tools for speech therapy work. When you are at the beginning of your career, it's very difficult to buy everything at once, so these are my 5 favorites:
.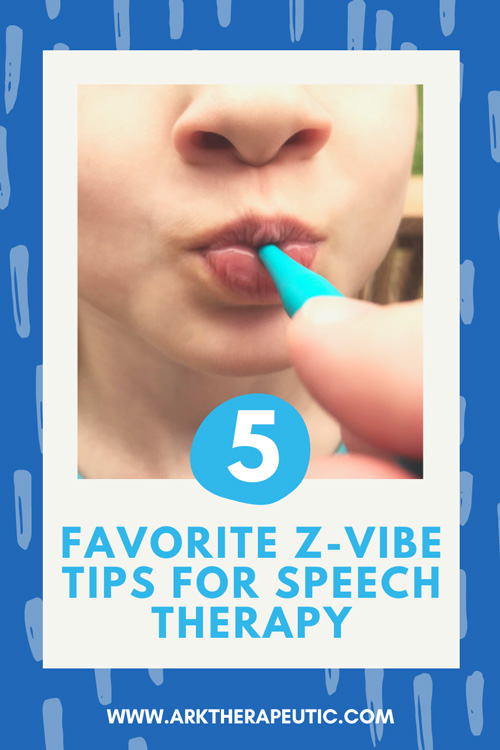 .
.
1. Probe Tip - When you buy the Z-Vibe it will come with the Probe Tip - use it to provide sensory input to the gums, cheeks, tongue, and lips.
2. Fine Tip - Then I will definitely buy the Fine Tip. I must have to admit this is my favorite one. Use it for pinpointing a specific spot. For example, if you're working on the articulation of the phoneme /l/, pinpointing behind the teeth on the alveolar ridge for correct articulation. Or if you're working a child with Apraxia, pinpointing around the mouth for quick movements
3. Tongue Depressor Tip - Then I will recommend the Tongue Depressors. They come in a set of two, the smooth one and textured one. Use them for oral examination, tongue depression, tongue elevation, and lip closure.
4. Button Tips - New in the Z-Vibe family are the Button Tips. They come in the set of two - 2 smaller ones and 2 bigger ones. I will recommend to start with the bigger ones and use them for lip closure and lip strengthening. I also use them for tongue depression and tongue elevation because I like the shape of them.
5. Y Tips - Finally I would recommend the Y Tips. They come in 3 different sizes. I'm going to use the medium one. Use them for jaw grading, lip closure, and general stimulation.
.
So those are my 5 favorite Z-Vibe tools for speech therapy work. For those of you that are working on feeding therapy, I promise another video with my 5 favorite Z-Vibe tools for feeding therapy. Thank you very much.
---
Angeliki Xygka is a speech and language therapist, myofunctional therapist, and an ARK consultant.
She graduated from City University London in 1996 and is a member of the Panhellenic Association of Logopedics. She is also an Orofacial Myofunctional therapist trained by the American Academy of Orofacial Myofunctional Therapy and an SI therapist.
She has been working for 25 years in Athens Greece, specializing in Apraxia, speech and language delay, stammering, and feeding therapy. She has also developed her own method of "tongue thrust therapy".
She is married and the mother of five children.