Vertical Velcro Pull for Finger, Hand, & Shoulder Strengthening
13th Aug 2015
This vertical pulling activity is a simple way for your little ones to work on upper extremity strength in their shoulders, wrists, and hands.
.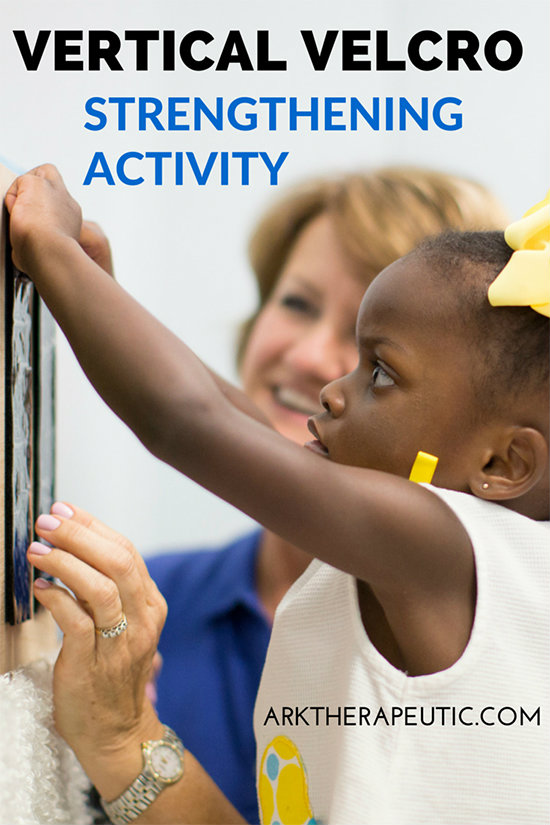 .
Directions:
1. Cut 3 strips of velcro, about 12 inches each.
2. Securely attach the strips vertically to a vertical surface. We attached them to a section of our tactile sensory board (full post on this coming soon). Although velcro has a sticky label on the back side, we used hot glue for extra "stick."
3. For variety, attach the first and last strip with the fuzzy half facing out, and the middle strip with the scratchy half facing out. This way, when you peel the velcro apart, there will be two different textures left on the wall to touch and feel.
4. Instruct the child to pull the velcro strips off of the wall, starting at the top and pulling each strip completely off of the wall.
.
Voila! You now have a simple DIY occupational therapy activity that works well in a clinic setting, at school, and/or at home.
.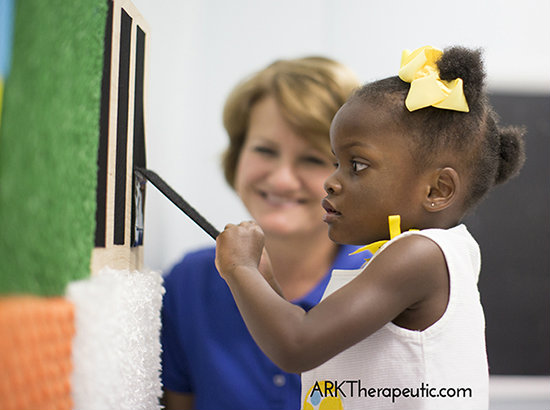 .
The vertical surface is good for shoulder strengthening and range of motion, so if a child has limited shoulder extension, this could be a motivating way to get him/her to try and reach up (or to allow the therapist to stretch them in order to pull it off).
The velcro is good because it adds resistance to the exercise. Since you have to grasp and hold onto the velcro while pulling with resistance, we're working on building intrinsic strength in the fingers and hand.
Using velcro also has a sensory benefit - the fuzzy/scratchy textures provide a lot of tactile information, and the noise it makes while pulling adds an auditory component. This immediate feedback can help encourage children to keep pulling.
For even more motivation and fun, you can place small objects between the velcro for the child to find when they pull it off.
.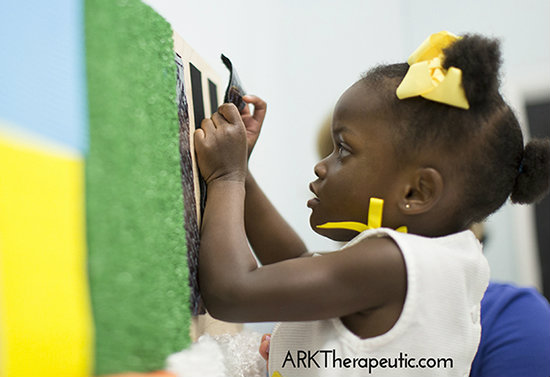 .
Last but not least, have the child help put the velcro halves back in place before moving on to the next activity. You can make it a game, saying "oh no! This piece is missing his buddy! Can you help put them back together?" Kids will jump to the rescue to reunite them, which gets them involved in clean-up as well as practicing hand-eye coordination.
.