Slowing Down How Quickly a Child Drinks
25th Jul 2018
Question: Hello. I'm looking for something to help slow a child's drinking. She takes huge gulps and does not pace herself. We're using thickened liquids to slow her down but I'm hoping to find another solution. Do you have anything (and something not disposable)?
.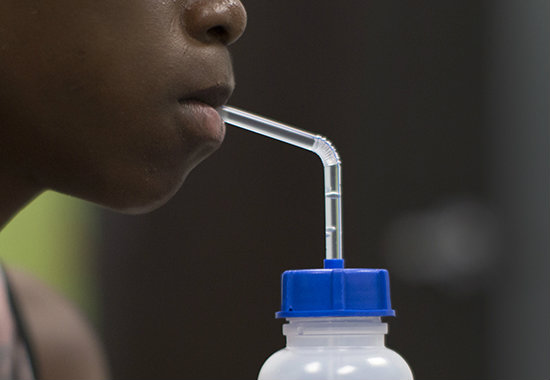 .
Great question. It sounds like the Select-Flow Valve might be just the right thing to try.
The main feature that people use this valve for is that it controls the flow of liquid in one direction: liquid goes up into the straw, but does not fall back down into the cup (which makes it easier to drink by requiring less effort to suck - because liquid is already at the top of the straw, you don't have to draw it up the full length of the straw).
For this child, there's another neat feature though: It also restricts the flow of liquid. So you can't take really big gulps with it, and it does slow you down. (For kids who don't need this restriction though, you can trim the *tapered* end of the valve about ¼" with a pair of scissors to open the flow.)
As far as thickened liquids go - The valve works best with regular thin liquids (water, milk, juice without pulp, etc.). It will also work with the thinnest "nectar" consistency thickened liquids. It does also technically work with "honey" thickened liquids, but it's very hard to suck honey thickened liquids through the valve (although depending on how much she needs slowing down, that may be a good thing). It does not work with liquids thickened to a "pudding" consistency.
As a heads up - this valve is not quite disposable, but it's not a "forever" valve either. It can't be taken apart for a thorough cleaning, so eventually it will need replacing (they come in a pack of 3 though). Flushing the valve out with warm soapy water immediately after each use will prolong the life of the valve though.
.