How to Make a Puzzle More Therapy-Friendly
Posted by Debra C. Lowsky, MS, CCC-SLP on 14th Jul 2014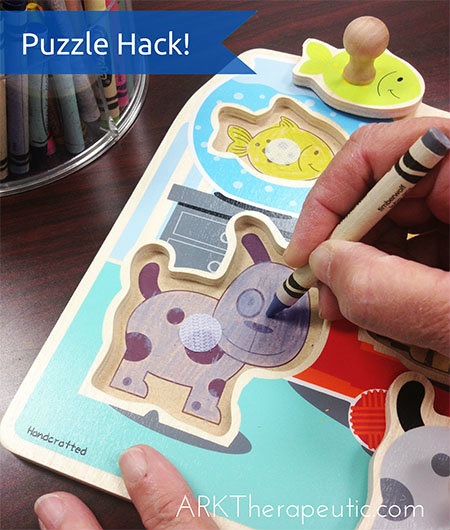 .
This puzzle wasn't early-intervention-friendly enough for me - the insets were just a boring tan / wooden color! So I colored in the insets to give kids more of a visual cue to complete the puzzle. Now they can match the blue dog puzzle piece to the blue dog picture, the green fish piece to the green fish picture, and so on.
.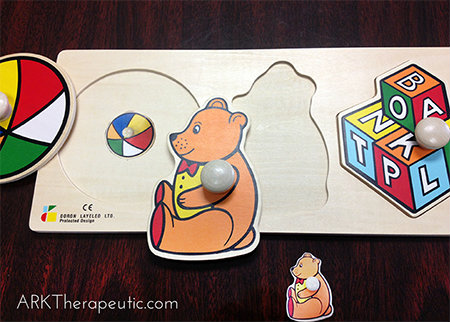 .
If the puzzle doesn't have any images in the insets for you to color in, just take a picture of the puzzle piece, print and cut it out, and tape/glue it in the inset. In the above picture, for instance, the small beach ball and bear are cut out of paper.
You can also added velcro for an extra fine motor, tactile, and sensory element. Simply attach a fuzzy piece of velcro to the back of each puzzle piece, and a corresponding scratchy piece of velcro to the insets. This way the fingers have to work a bit harder to remove the pieces. Velcro is also very sensory - both in the sound it makes to pull it off, and in how it feels to the touch. As an added bonus, the puzzle pieces are less likely to get lost now, too!
.
Enjoy!
Debbie
Debra C. Lowsky, MS, CCC-SLP
.