How to Help Little Ones with Big Feelings
Posted by Guest Blogger Molly Dresner, MS, CCC-SLP on 19th Aug 2019
This helpful guest blog comes to us from Molly Dresner, MS, CCC-SLP.
---
Let's talk about our little friends with big feelings. These powerful feelings are a natural phenomenon for toddlers. Their emotions are real and intense and they do not have the appropriate logic or language to easily calm themselves. So what do we get instead? Big, red, fiery tantrums! But don't worry; it is not a lost cause! Here are my top 5 easy fixes to make things a little easier on you:
.
1. Remove and Move
When your tiny friend is getting fired up, get them out of the triggering environment ASAP! Even moving 5 feet away from the situation works. Help them let some of that steam out by moving their body. We essentially want to transfer all of the emotion into a physical action to help their body calm. Here's an example: you are out running an errand with your child and they throw themselves on the floor, scream, cry, and kick. Pick them up or take them by the hand and get to the most quiet/private place you can quickly find. Put your child's hands on a wall (if there is one) or against your palms and have them push! Tell them to, "push," "push hard," or "go go go." We are always using simple language. You know your child best so if wall pushes don't feel natural to you then you can try jumping jacks, rowing their arms back and forth, running, a big, deep bear hug, etc. You can also use chewing tools to help your child transfer their excess energy. My top picks are the Baby Grabber and Baby Guitar for 2.5 years and under. Or the Star Wand and Magic Wand for 2.5 years and up.
.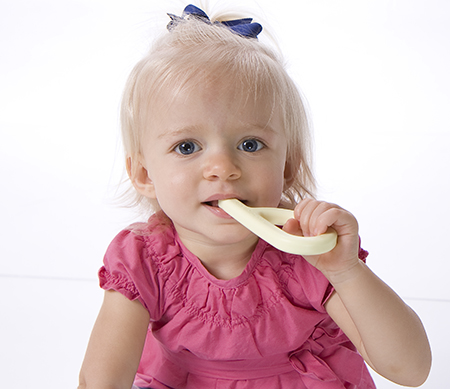 .
2. Less Language
This is the most important element! When kids (and adults) see red, language is fuel to the fire. I know how tempting it is in the moment to want to teach a lesson, discipline, negotiate, and/or soothe but no matter what you say, you won't be heard. The best thing we can do is to use physical embraces and if we need to use any language, keep it incredibly simple. I like to think of it as a traffic light: if your child is in the red then only use the language for the physical action; when they are in the yellow then use short, simple phrases; and when your child is finally in the green then you can chat away. During your child's big feeling you are going to want to stick to 1-3 word phrases. I usually repeat the same simple phrases over and over again. I first use a phrase for the movement moment (e.g. "push" "jump" "go go go" etc.). Then I use a mirroring phrase (see below) and repeat that phrase until we are calmer. Once your child is calm, then it is time for the teachable moment. This is the time when you can talk about making good choices, using our words instead of our hands, sharing with our brother, or whatever the case may be that caused the uproar. Eventually your child's big feeling may start in the yellow instead of the red and then you may not need the physical action to start.
.
3. Mirror, Mirror
Mirroring language is incredibly important during a tantrum. Your child is getting loud because they want to be heard, so we need to make it known that we hear them and we need to do so quickly! Say your child is mad because it's time for the bath and they want to keep playing so they start to tantrum. You are going to say, "you are mad" "mad mad mad" and you are going to keep saying it over and over again until their behavior starts to shift. You want to say it loudly and with some emotion too; make them feel like you truly get it. Once they start to settle a bit, continue to mirror their wants in a gentler tone and with a bit more language. Your child should be able to give you some responses at this point either with gestures or their words. For example you may say, "you want to play," "you want trains," etc. The goal at this point is that your child thinks, 'yeah, finally you get it!'
.
4. Give Choices
Since you are probably a parent reading this, you already know how much children love to feel in control! The easiest way to let them have some power is to give them choices. You should feel great about either choice and they will feel like they are running the show. Choices work wonders in moments of big feelings since you can shift gears in the midst of a power struggle. Here is how it looks: when your child is starting to head toward the green, you offer the choice—"it's bath time, do you want a million bubbles or no bubbles?" or "it's bath time, should we run to your room or skip?" or "it's bath time, you can bring the dinosaurs or the ducks, you pick!"
.
5. Praise is Power
Praising your little one for each step in the recovery of the tantrum makes a huge difference in breaking the habit! It is hard work to get through a tantrum and when we give appropriate praise we see the cycle eventually break. When you praise your little one you are going to be using a lot of language so we want to save it for when they are in a calm place to be able to hear us. Praise needs to be specific! That is, "I love how you were able to use a quiet voice," "I'm so proud of you for giving that toy back to your sister," "Wow, you made such a great choice by putting your shoes on," etc. We want to make a great, big deal about the awesome job your little one did in recovering after the tantrum. This way we are rewarding and reinforcing the good choices.
.
Being a parent is the hardest job on earth! And tantrums are totally frustrating, but with the right tricks up your sleeve you will be out of the thick of it in no time!
.
Molly Dresner, MS, CCC-SLP
Molly is a Speech Language Pathologist and feeding therapist based in Manhattan. She believes that the more you know – as a parent or caregiver – the stronger you will be in supporting your little one's speech and language development. To help you achieve this, her focus is on providing you with fun & functional suggestions. The Speech Teacher's Handbook includes her principles to boost speech and language, tips and tricks of the trade, practical activities that fit into your daily routine, and basic developmental milestones. Her handbook is available on Amazon – Get it here.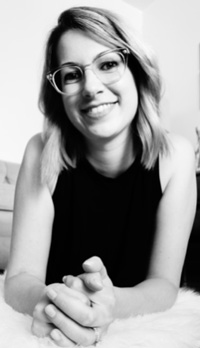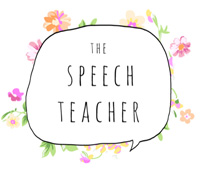 .