DIY Fine Motor Activity for Finger Isolation
25th Jun 2014
Finger isolation is the ability to move certain fingers independently from the rest of your fingers. It's an important skill in a variety of everyday activities, such as pointing, activating toys, pressing the button in the elevator, dialing a phone, writing with an efficient grasp, etc. And also for more complex tasks such as typing or playing the piano.
.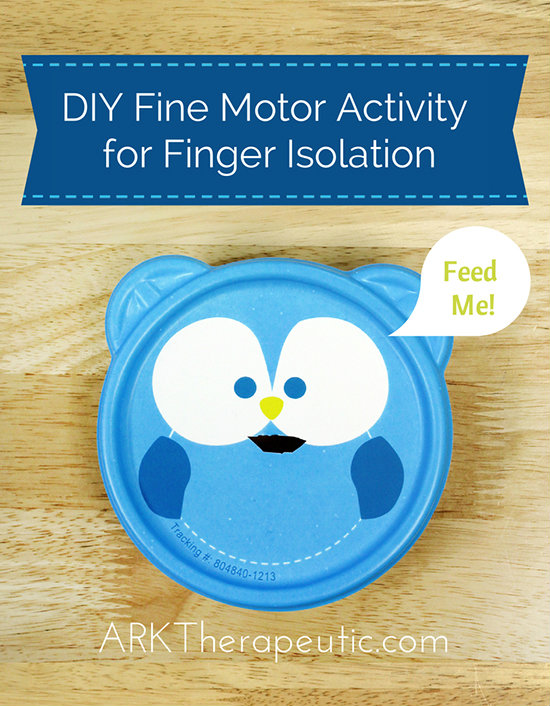 .
An easy way to practice finger isolation is with the DIY activity below. It's simple yet effective:
Source a cute container like the one pictured. Target and the Dollar Store are usually great places to look for these. Technically any container with a flexible lid will work, but character-themed ones tend to be more appealing and motivating for kids. With this one, for instance, we can say, "It's time to feed Mr. Owl!" Or, "Mr. Owl is hungry, let's give him his lunch!"
Grab some Pom Pom balls in a variety of sizes to use as the owl's "food."
Cut a small hole in the lid for the mouth. The diameter of the hole should be bigger than the smallest Pom Poms, but smaller than the largest ones.
.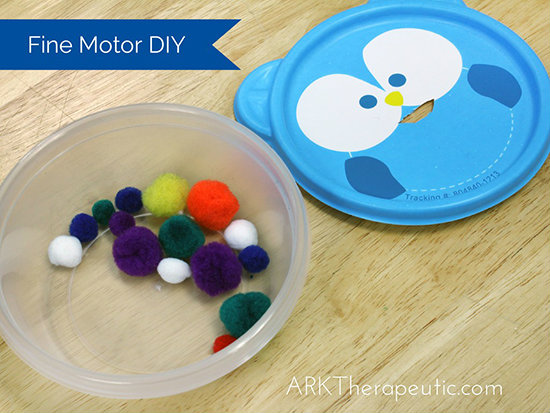 .
Put the lid back on the container and have the child start feeding Mr. Owl. They should put one Pom Pom in at a time, focusing on using only the pointer finger. You may need to use hand-over-hand assistance to demonstrate at first. The child may also need to use another finger to assist with the larger, harder-to-push-through Pom Poms. But the end goal is to primarily isolate the index finger.
If the activity is too easy with the smallest Pom Poms, graduate to the larger ones. If the activity is too difficult, focus on the smaller Pom Poms and work your way up to the larger ones with practice. You can also grade the activity down (make it easier) by pushing a Pom Pom halfway through the hole, so that the child only has to lightly press for it to go through.
Encourage the child to hold the container steady with their other "helper" hand to promote bilateral coordination.
.
As a side note: occasionally a child will try to put Pom Poms through the wings of the owl, confusing the dark color of the wings for a hole. Keep an eye out for this, as it could be a sign that you need to work on visual perceptual skills as well.
.