Oral Sensory Stocking Stuffer Ideas
24th Nov 2018
The holiday season is here! Topping the list for festive oral sensory solutions are: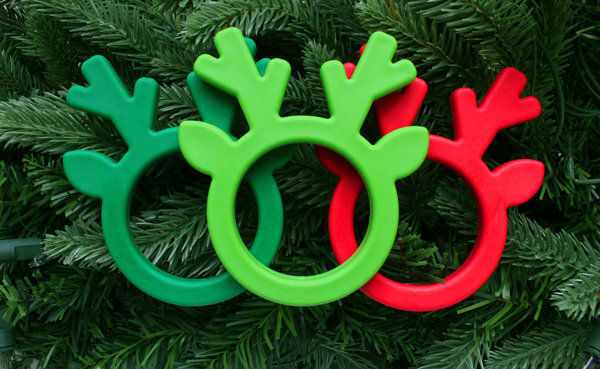 .
1. Reindeer Chewies. The most festive chew tool around, these reindeer have an easy-to-grasp loop and antler extensions for reaching the molars. Perfect for all ages from babies through teenagers and adults.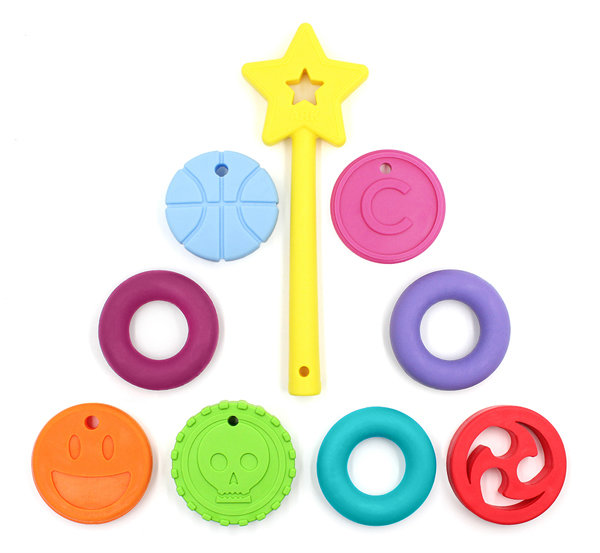 2. Chewable Necklaces. Basketballs, dinosaurs, gems, bricks, diamonds, pizza slices, pirate coins, spiders, monogram letters, smiley faces, arrowheads, emojis, rings, ninja stars, and more. These necklaces are a fun, stylish, and discreet outlet for the need to chew. Each pendant comes on its own breakaway necklace cord (for the Star Wand pictured, the cord is optional).
.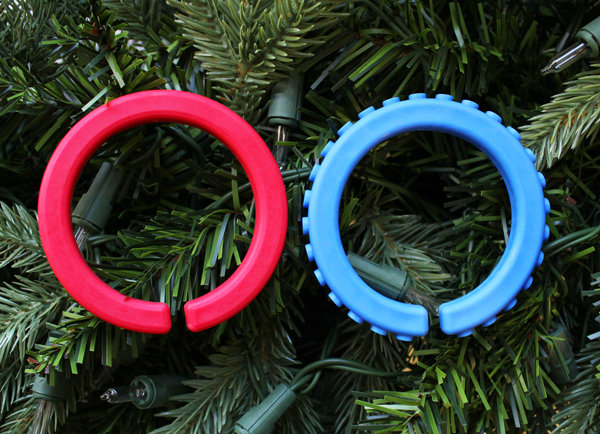 .
3. Chewable Bracelets. For anyone who doesn't like wearing necklaces, bracelets are a great alternative. They come in both textured and smooth options, and child and adult sizes.
.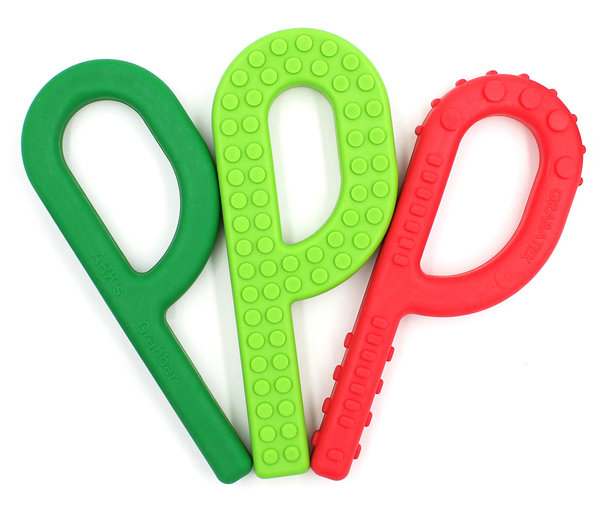 4. Grabbers. The classic sensory oral motor chew tool for 18 years and counting. The P shape has easy-to-hold loop plus a long extension for reaching the back molars. Available in multiple versions: smooth (the original), textured (great for sensory seekers), brick (slightly larger in size with different bumps), or baby (just like the original but with a shorter stem).
.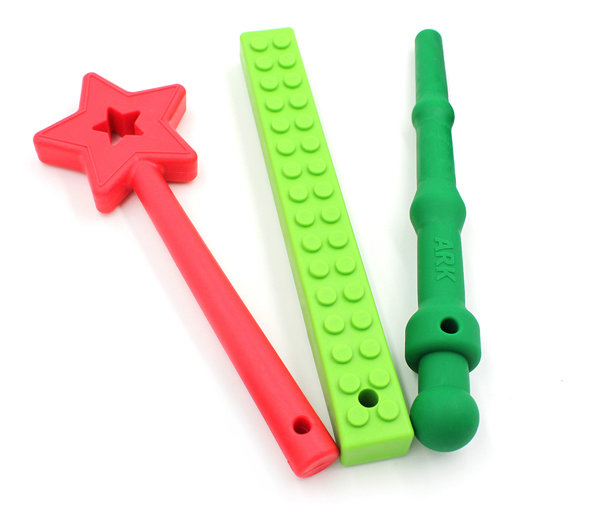 5. Chewy Wands. Make this season extra magical with these special chewable wands in three options: the Magic Wand, Mega Brick, and Star Wand.
.
.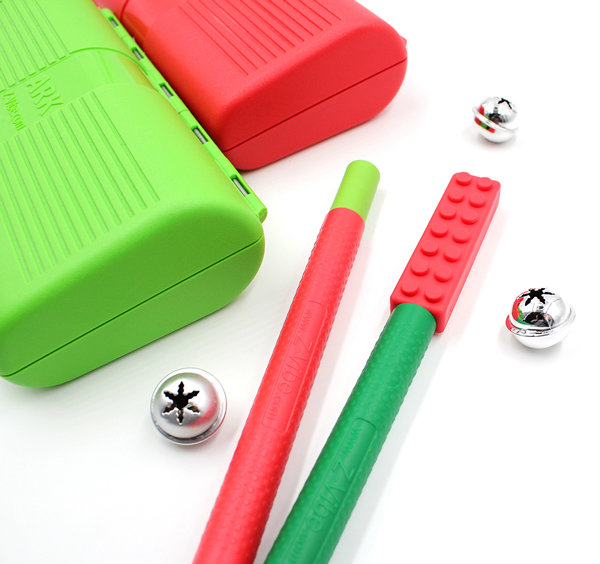 .
6. Z-Vibes. This vibrating oral motor tool provides lots of sensory stimulation. Sensory seekers love the extra input. Sensory avoiders can use it to help desensitize and decrease aversions.
.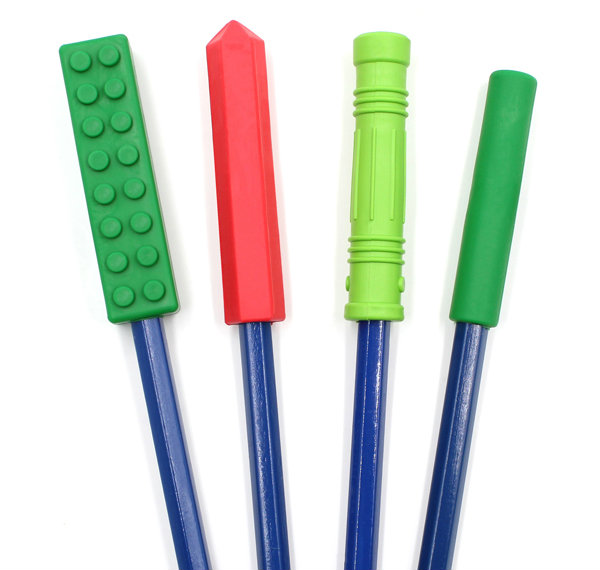 .
7. Chewable Pencil Toppers. Chewies on pencils! These slip over #2 pencils for a safe outlet to chew. They come come in four different styles: the Brick Stick, Krypto-Bite, Bite Saber, and Bite-n-Chew.
.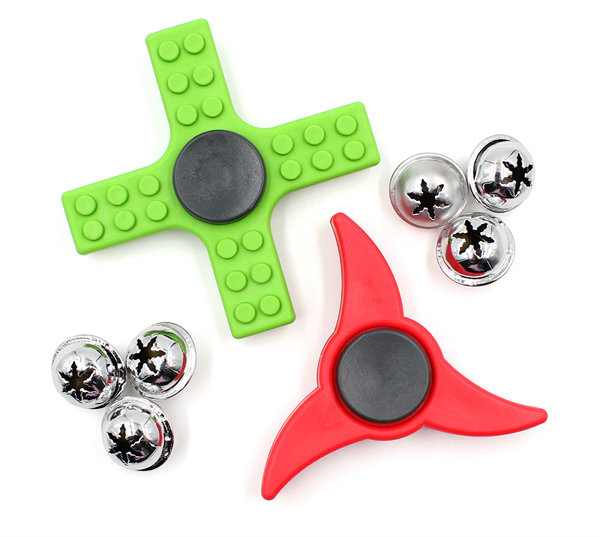 8. Fidget Spinners. With texture all over and the ability to spin, these are total sensory-fidgety fun for any age. Available in both a Brick and Ninja version.
.
Happy Holidays!
.