Aubrey's Oral Motor Journey
Posted by Guest Blogger Elizabeth from This Little Home of Mine on 17th Feb 2020
This wonderful guest blog comes to us from Elizabeth at This Little Home of Mine.
---
When our oldest daughter was almost five months old, we received confirmation that Down Syndrome would be part of her story. We've shared the details of our journey here, and in this post, we're excited to be partnering with ARK Therapeutic to share some of the tools that have accompanied us along the way.
After learning of our daughter's diagnosis, I immediately began combing the library database, scouring the Internet, making phone calls - reaching out toward anything and to anyone that I thought might be of assistance as we began to navigate what, at the time, felt like such uncharted territory.
I was hungry for practical advice that would assist me as I dove head-first into making sure my daughter had everything she needed to thrive! What should I read? What resources would be helpful? Were there any products out there I should buy? Her specific diagnosis came with an explanation that she was going to benefit from extra support with gross motor skills, fine motor skills, and speech development - so those were the three specific areas where I decided I would focus most.
We immediately established ourselves with therapists in our area and their commitment to early intervention has played a pivotal role in her continued success. As Aubrey begins to transition into the school-age years, we continue to partner with many of these same individuals who have worked with her since she was an infant.
In those early months, all of my research related to feeding therapy and speech therapy consistently pointed me toward a few specific tools that other families had found helpful in working with their children.
.
ARK's Bear Bottle Kit
At the point when Aubrey transitioned from breast milk to drinking whole milk, we began using ARK's Bear Bottle Kit for Straw Drinking. I had read much about skipping the traditional sippy cup and transitioning directly to a straw, so I decided we would try to do that. To say my daughter's speech therapist was thrilled to hear this would be an understatement!
Most sippy cups promote improper tongue and lip positioning that can cause speech problems later on. Straws are a better alternative, as they strengthen the mouth muscles and encourage tongue retraction, cheek tension, and lip closure. - ARK Therapeutic
My other little ones had transitioned from breast to sippy cup and then to straws - so this was going to be different for us, but the Bear Bottle Kit proved to be the perfect tool! As Aubrey was first getting used to the idea of the straw, we were able to use a Lip Blok to make sure the straw didn't go too far in her mouth, and then we were able to squeeze the bear's belly to control the flow of the liquid.
.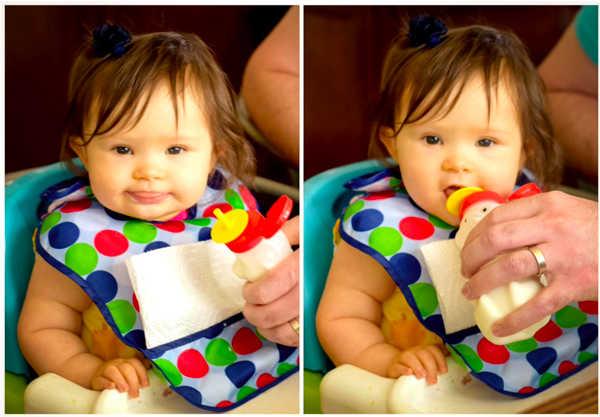 .
I have no doubt that without this kit, teaching our daughter to drink from a straw would have been a much longer, more frustrating process. In her own time, she was able to transition from the Bear Bottle to the Munchkin Miracle 360° cup - another fantastic option for promoting lip closure, etc.
.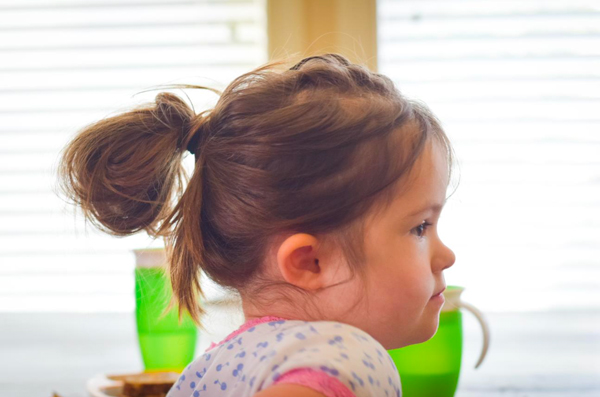 .
ARK's Z-Vibe
Another tool we had seen recommended on repeat was ARK's Z-Vibe®, so I ordered the Starter Kit and immediately began paying close attention to the way our speech therapist began incorporating it into Aubrey's regular speech sessions. To this day, it continues to be the tool used to kick off each speech therapy session, and I have seen first-hand the way it not only wakes up Aubrey's facial muscles, but prepares her mouth and tongue for oral motor work.
.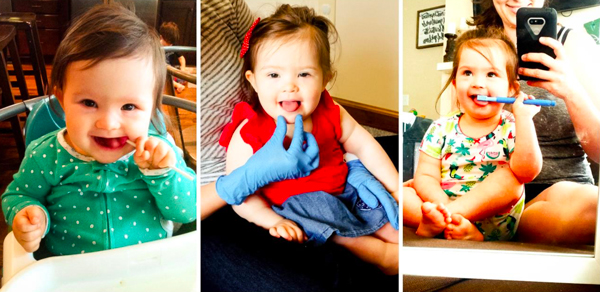 .
A note from Aubrey's speech therapist:
The vibration of the Z-Vibe has increased Aubrey's oral sensory awareness - stimulating the muscles and articulators she has needed for improved speech. It has also assisted her by decreasing oral aversion while increasing focus and attention at the beginning of our sessions.
- Natasha Kearney, M.A., CCC-SLP, Speech/Language Pathologist, Children's Therapy Connections
As Aubrey progresses in her speech journey, I am continuing to learn new ways to use the Z-Vibe, and one of the most helpful resources I've found is the Tips & Techniques for the Z-Vibe Book. The illustrations in the book have helped me understand how I should be guiding Aubrey's at-home oral motor practice, and I feel so grateful to not be constantly second-guessing whether or not I am doing an exercise correctly.
.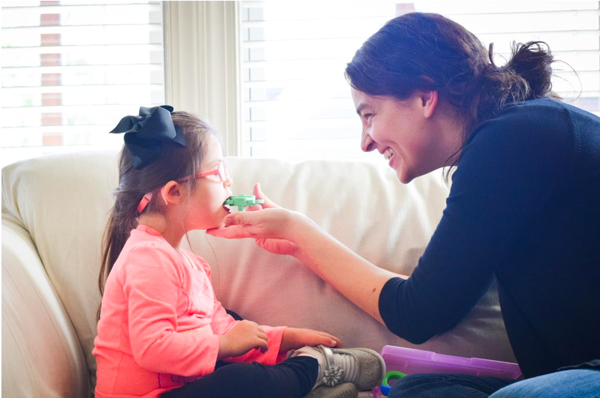 .
In addition to the oral motor activities we do together, Aubrey also enjoys a little independence with her tools (still supervised of course).
.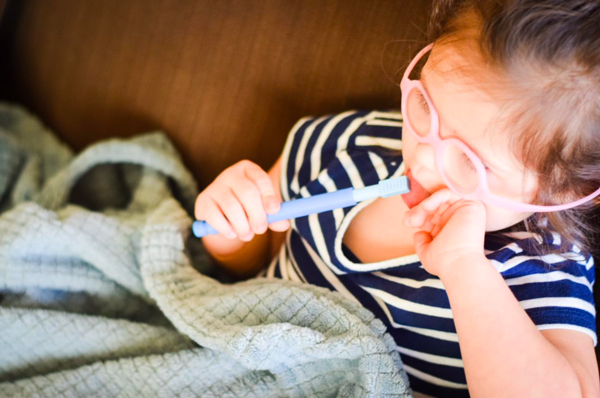 .
Along with the Z-Vibe, we have also used ARK's Grabber® to assist with mouth stretches and strengthening exercises, and I'm excited about recently adding a few more options to our Oral Motor Tool belt!
.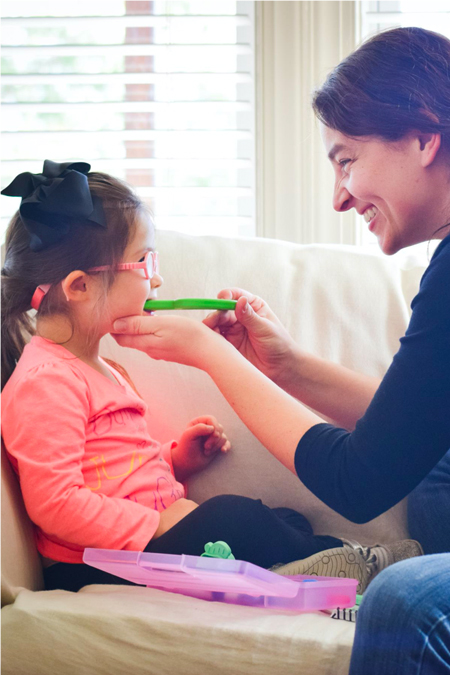 .
A note from Aubrey's speech therapist:
The Ark Grabber® has assisted Aubrey by increasing her jaw stability and movements for improved speech and feeding skills.
- Natasha Kearney, M.A., CCC-SLP, Speech/Language Pathologist, Children's Therapy Connections
.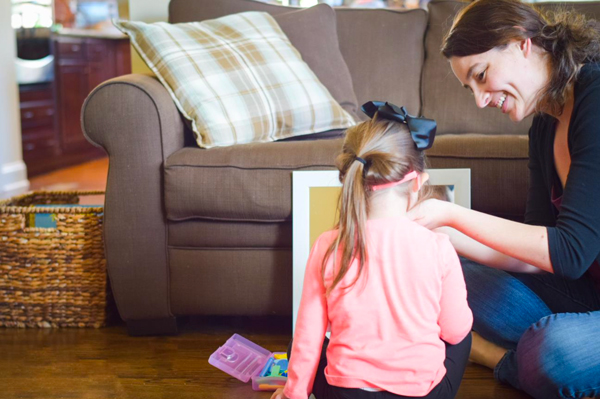 .
When I first ordered these tools from ARK, I had no idea what a huge role they would play in giving my girl a voice! Over the past four years, the Z-Vibe® especially has been a constant in our life, and we are excited about the many different tips ARK offers - making this a tool that will continue to grow with Aubrey!
.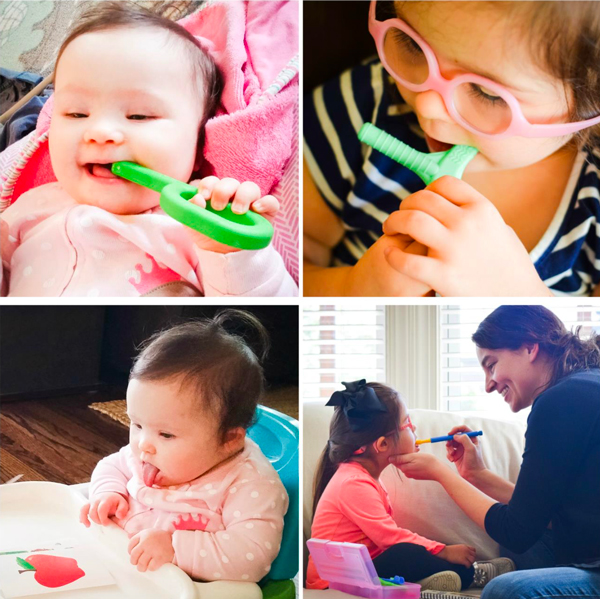 .
Consistent use of these tools has gifted now four-year-old Aubrey with the strength to play with bubbles,
.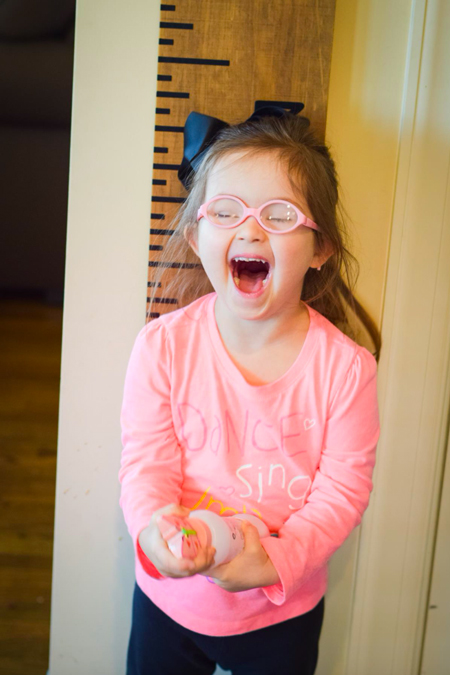 .
make sounds with her recorder,
.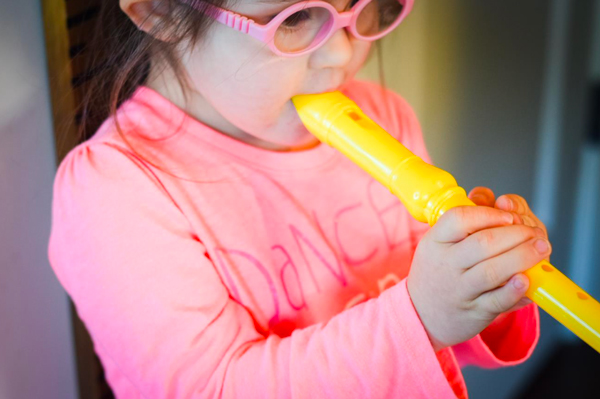 .
spin a pinwheel,
.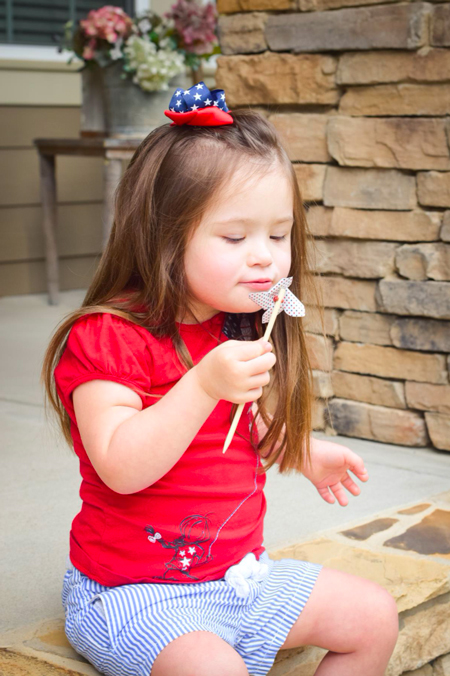 .
and communicate!
.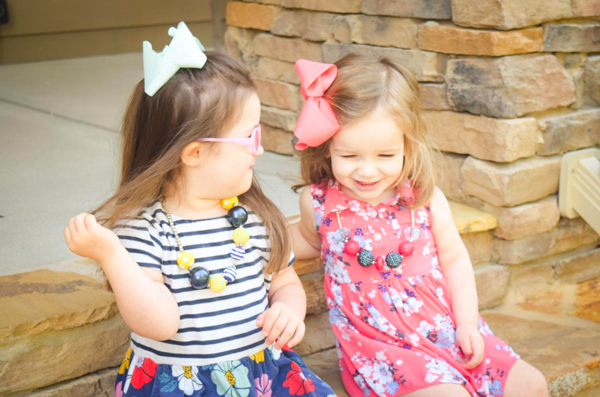 .
ARK Therapeutic has provided us with the resources we have needed to address Aubrey's oral motor needs, and for that, we are so grateful!
Elizabeth

Elizabeth is the mom of four behind This Little Home of Mine - a space where she shares all things related to her life, home, family, homeschooling, recipes, Down syndrome, and more. Follow her on Instagram @thislittlehomeofmineblog.
.