Oral Motor Staples for Babies Who Have Down Syndrome
Posted by Debra C. Lowsky, MS, CCC-SLP on 10th May 2017
Question: Hello! About 1 week ago my husband and I got a confirmed diagnosis of Down syndrome for our upcoming baby girl. I want to help my little flower as much as possible and start as soon as possible! What tools are recommended for starting at an early age? We are very excited to help our little girl be the best she can be and we want to start right away if it is safe.
---
Congratulations on your soon-to-be-born baby girl! You have such a blessing on the way!
I'm glad you reached out, there are definitely some things you can do early on and along the way. I'd recommend reading this blog post first - I wrote that for a new mom who asked a similar question.
That article will explain in more detail the products and skills touched on below, but to summarize the recommended products and approximately when to use them:
.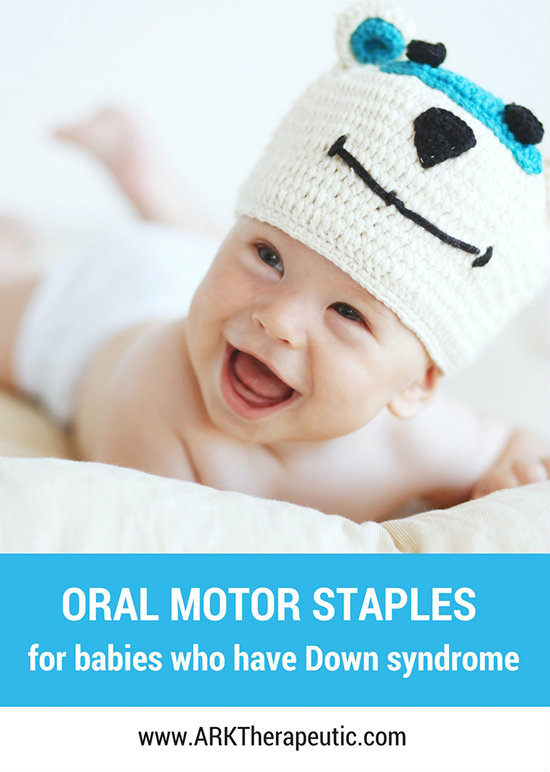 .
As early as possible, the proMini and proPreefer are great to provide sensory input and stimulation.
At about 5-6 months old, providing mouthing experiences via baby chews is very important. Textured ones are especially good because they provide extra sensory input / stimulation.
At about 6 months old, cup drinking can start (best not to use spouted sippy cups, these can encourage a tongue thrust). Flexi Cups are great beginner cups because they have a cut-out for the nose, and they're flexible so you can help guide the liquid.
At about 8-10 months old, straw drinking usually begins. The Bear Bottle is a great way for beginners to start learning how to drink from a straw. Be sure to get the ultra version as it comes with a Lip Blok.
It can vary depending on the child and their therapist's recommendations, but a lot of people start using the Z-Vibe at about 6-8 months to help "wake up" the mouth and/or de-sensitize. The Z-Vibe has lots of different kit options with lots of different tip attachments. I'd recommend the Carry Kit, customized with a Mini Tip, Soft Brush Tip (for gum massage), and Hard Textured Spoon Tip. Plus if budget allows, a Mouse Tip (sold separately from the kit) is fun and functional, too. Down the road, her therapist may recommend other tip attachments depending on what other skills she might need to work on, but those are great all-around starter tips for now.
When she starts eating with a spoon / puréed foods, use the Z-Vibe with the Textured Spoon Tip attachment to provide more input (with the Z-Vibe on or off).
When she's old enough to follow directions, this book has a lot of great info for working on oral motor skills.
Usually at about 3 years old you can graduate from baby chews to chew tools for older kids (the Grabber or Y-Chew). These can be used to work on specific oral motor skills as well as building oral tone in general.
Just keep all of the above in mind with a grain of salt, as these age recommendations are general guidelines and may vary.
Ideally the best thing would be to find a speech therapist with oral motor experience who can guide you through all of the above and make more specific recommendations tailored to her needs. But I hope some of the above is helpful in the meantime :)
Congrats again!
Debbie
Debra C. Lowsky, MS, CCC-SLP
.