Visualizing /sh/ as a Continuant in Speech Therapy
Posted by Debra C. Lowsky, MS, CCC-SLP on 30th Apr 2014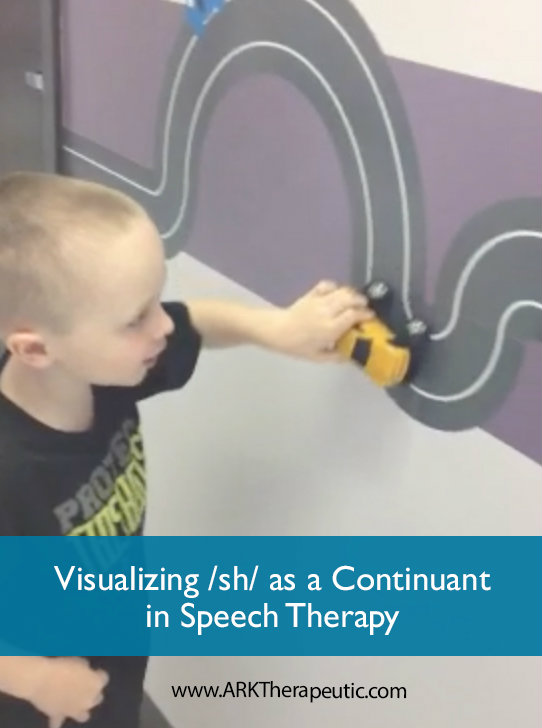 .
.
This young man has conquered /ch/ both alone and in sentences. Since he can say /ch/, /sh/ is a breeze from here. So I had him say /ch/ in isolation, and then just prolong it. I told him to "hang on to the ch."
For a visual and tactile activity to go with this, I had him roll a toy car along the racetrack on our hallway wall to demonstrate that sh is prolonged. It's hard to hear in the video, but he starts with ch and it morphs into shhh. Woohoo! Give it a try yourself - as you prolong the /ch/ sound, it will turn into /sh/.
Keep in mind that it doesn't have to be a car on a racetrack - even just running a finger across the table would do the trick.
.
Have fun!
Debbie
Debra C. Lowsky, MS, CCC-SLP
.