Is Vibration Necessary for Oral Motor Therapy?
Posted by Debra C. Lowsky, MS, CCC-SLP on 28th Mar 2013
Question: Could you please tell me what purpose vibration serves when working on oral motor tasks, as well as whether or not it is a required element for children to make oral motor gains?
---
Great question! Sometimes just touching the lips, tongue, cheeks, etc. doesn't provide enough input. Vibration offers a new level of tactile awareness for individuals who need additional sensory feedback.
I always recommend that the Z-Vibe (or Z-Grabber) be used without vibration at first. That may be enough for your child. For example, when working with a 4-year-old recently, I used the Z-Vibe without vibration first. When I saw that he couldn't close his lips together around the tip, I turned it on to vibrate. In response to the added stimulation and awareness, he closed his lips!
.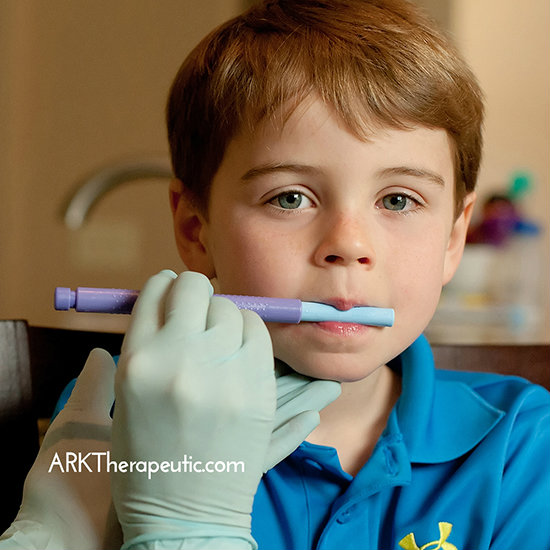 .
It should be noted, however, that some individuals absolutely do not like vibration in their mouths. The mouth is a very sensitive part of the body. By no means does an individual HAVE to use vibration to acquire skills for feeding and articulation. Even without vibration, the Z-Vibe can still provide tactile input to the cheeks, lips, etc. and help direct the articulators to where they need to be.
I commend you both for being investigative parents when it comes to your children. Please let me know if you have any other questions! You can also find a list of oral motor exercises here and here.
.
All my best,
Debbie
Debra C. Lowsky, MS, CCC-SLP
.