DIY Weighted Snake for Calming Deep Pressure
6th Oct 2013
Courtesy of creative mom Ashley on Instagram, this do-it-yourself weighted snake is an easy and fun way to calm sensory seekers through deep pressure. Much like vestibular movement, oral motor input, and sensory play, weight can be very effective in helping sensory kids focus, organize, and self-regulate.
.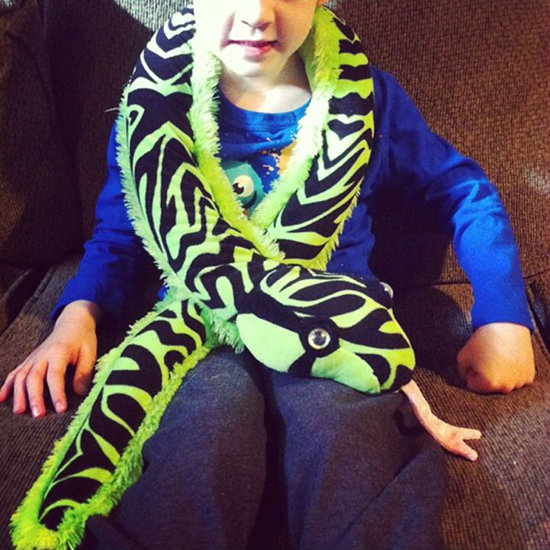 .
Directions:
1. Find a stuffed animal that your child likes. A big snake like this one works well because it provides input to the shoulders, trunk, and lap at the same time.
2. Carefully take apart the seam in a couple sections (enough to remove all of the stuffing).
3. Fill with rice and then re-sew the seams back together.
4. Voila! An adorably fun sensory snake to help children relax and reset.
.